The TempLS analysis, based on GHCNV3 land temperatures and the ERSST sea temps, showed a slight cooling from August. The August temp itself came down from 0.45 °C to 0.444°C with inclusion of late data, and September's mean land/sea temperature anomaly came out as 0.42°C, relative to the 1961-1990 base period. The data and plots are at the
latest ice and temperature
data page.
Below is the graph (lat/lon) of temperature distribution for September. There is also an interactive world map.
This is done with the GISS colors and temperature intervals, and I'll post a comparison when GISS comes out.
And here, from the data page, is the plot of the last four months: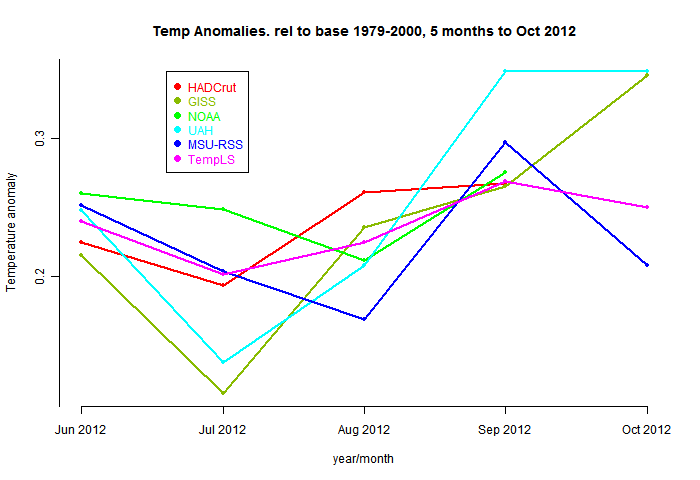 Finally, here is the interactive worldview of Sept surface temperatures. Just click on the yellow squares to see different views of the Earth. The bottom square is the S pole view. The first click takes a second or two for loading.