GISS has posted its April estimate for global temperature anomaly, and like TempLS it showed a small change, rising from 0.70°C in February to 0.73°C in April. That's getting quite high.
The comparison maps are below the jump.
Here is the GISS map: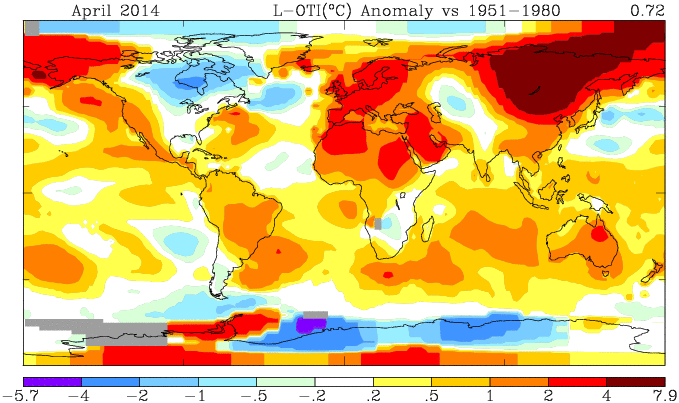 And here, with the same scale and color scheme, is the earlier
TempLS map
:
It shows the same cool in N Central N America, and central Asia and rather warmer in E Asia. It doesn't show the TempLS warmth in Greenland, which as I warned was likely an artefact of the lack of readings there..
Previous Months
March
February
January 2014
December
November
October
September
August
July
June
May
April
March
February
January
December 2012
November
October
September
August
July
June
May
April
March
February
January
December 2011
November
October
September
August 2011
More data and plots