The TempLS analysis, based on GHCNV3 land temperatures and the ERSST sea temps, showed a monthly average of 0.52°C for October, down from 0.54 °C in September. There are more details at the
latest temperature
data page.
Below is the graph (lat/lon) of temperature distribution for October. I've also included a count and map of the stations that have reported to this date.
This spherical harmonics plot is done with the GISS colors and temperature intervals, and as usual I'll post a comparison when GISS comes out.
And here, from the data page, is the plot of the major indices for the last four months: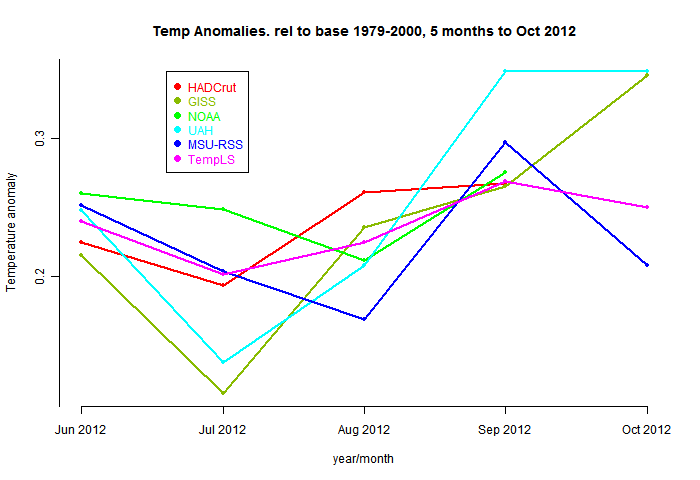 Here is the map of 3514 "stations" which contributed to this report. Reporting seems to be slow this month - there are about 500 less than usual for this time.